ENERGY - S.M.A.R.T. Group
(Energy - Storage, Membranes, Adsorption Research and Technology)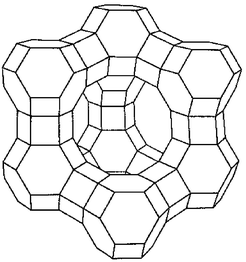 with

Dr. F. Handan Tezel,

Ph.D., P.Eng., FCIC, FEIC
Professor Tezel started her undergraduate studies in Chemical Engineering at the Middle East Technical University in Ankara, Turkey and later transferred to Worcester Polytechnic Institute (WPI) in Massachusetts, USA where she received her undergraduate degree in Chemical Engineering in 1979.
She then moved to Canada to continue her graduate work, receiving her M.Sc.E. and Ph.D. degrees from University of New Brunswick in 1981 and 1986, respectively. Professor Tezel joined the University of Ottawa (uOttawa) as an Assistant Professor in 1988, following two years of Post-Doctoral studies at the University of New Brunswick. She then was promoted to Associate and Full-Professor in 1993 and 2003, respectively. She was the Vice Dean of Research for the Faculty of Engineering at uOttawa (July 2010-June 2015). She received the John V. Marsh Award for Excellence in Teaching in the Faculty of Engineering in 2010.
Prof. Tezel spent a sabbatical leave at Air Products and Chemicals, Inc. in Allentown, Pennsylvania in 2004, as a Research Engineer working in their Adsorption Technology Center. She also was a Part-time Professor at Ecole des Mines de Nantes, in France in 2006 and 2007 and at Tianjin University in China in 2019. In 2014 she spent part of her sabbatical in the United Arab Emirates (UAE) at the Petroleum Institute in Abu Dhabi, as well as in Malaysia at the University of Malaya in Kuala Lumpur.
Her contributions to the engineering profession were recognized by her receiving the Fellowship of the Chemical Institute of Canada (FCIC) in 2016 and Fellowship of the Engineering Institute of Canada (FEIC) in 2017.
​
Currently, her professional activities include being a Member of the Energy Task Force for OSPE (Ontario Society of Professional Engineers), leading their Energy Storage initiative, as well as being the Vice-Chair of Area 2E Programming for AIChE on Adsorption and Ion-Exchange. She is also a member of the Scientific Advisory Board for Max Planck Institute for Dynamics of Complex Technical Systems, in Magdeburg, Germany and an Executive Board Member of the International Adsorption Society.
2020-05-14-Zoom Meeting Picture-Best - CS
2020-05-14-Zoom Meeting Picture-Best - CS
Do not give up

easily

on things
that are

important

to you.



- F. H. Tezel
the adhesion of particles onto a solid surface. It is an energy efficient and effective separation technique for processes such as greenhouse gas capture, thermal storage, heavy metal containment, water treatment and many more.
Watch and listen Dr. Tezel explaining about thermal energy storage
Watch and listen Dr. Tezel's welcome message to her new YouTube channel
​
Watch and listen Dr. Tezel gave a talk on "Simple Way to Calculate Binary Adsorption Isotherms Using Concentration Pulse Chromatography" . Here is the link of talk: https://youtu.be/GlWVb-3QwR8